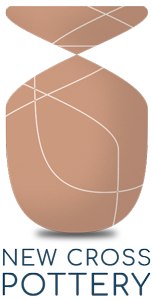 This is a single 2-hour class for those who just want to try something new and have fun! In the session, you can have a go on a potter's wheel and learn some essential techniques. This is a great introduction into ceramics and many of my students join the longer course after the taster session.
HOW LONG IS THE SESSION?
2-hours
WHAT WILL I LEARN?
In this session you will learn how to prepare clay, the tools you can use and how to throw a basic
cylinder shape on the potter's wheel.
WHAT WILL I TAKE HOME?
The session is too short to glaze and fire the pieces. However, I will do this for two of the forms you have thrown during the session. You can collect these at a later date.
HOW CAN I PROGRESS AFTER THE SESSION?
If you enjoy the taster session, I run longer 4 week courses that you can join.
HOW MUCH IS IT?
The taster session is £60 per person. All materials and firing costs are included.